This article will explain how to go about installing VMWare Tools for CentOS/Red hat v6 & above. The install can be done via SSH Putty session but the recommended method is doing it via VMware console session and reason being that as it updates drivers that include Network there is a chance you might get disconnected during the process.
First make sure that you can login into ESXi host using vSphere Client as an Administrator. Once you are in go to General TAB of the VM and you will see something similar to the below screen shot.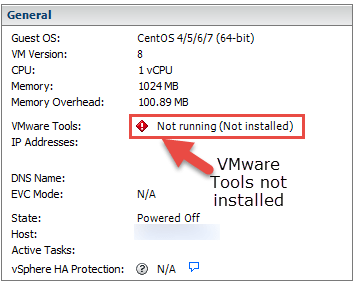 Now goto VM–> Right-click and the select –> Guest–>Install/Upgrade VMware Tools
And then select OK on the prompt for mounting the CD/DVD for VMware Tools
Now Goto–>Commands Window of the VM –. Select –> Open Console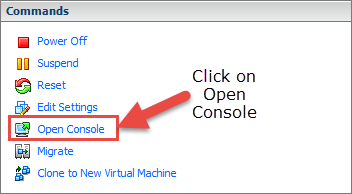 Once you are in the console start with the install process. 
Start by creating a directory and mounting CD/DVD drive of VMware Tools in it.
Then proceed with copying the VMTools Tar file into /tmp directory so that you can untar it
Now start off with the install. It will take around 2-5 minutes for the install to complete. Sit back and relax.
Once the above Install process is completed, now go ahead and check the status of VMware Tools in General TAB of the VM and you will see a green check mark and Status as "Running" as given below in the screen shot.
If you encounter any errors during the process, let us know via Contact Us and will try our best to help.